Auburn hair color is gaining in popularity because of its natural look. The different colors that make up the "Auburn" category span very light tone to very dark one. When selecting this color you will want to take a few minutes to match the perfect tone with your skin tone, needs and personality.
Many people get red hair color and Auburn hair color confused. Auburn hair is not red. It is a versatile one that can reach very deep color depths and maintain its beauty. There are some characteristics that both colors share that have a lot to do with maintenance of the shades.
For most people, a drastic color change can be traumatic. They may think that a darker tone will be a nice change, but often don't consider that they are used to seeing themselves in the mirror everyday in a specific hair tone. If you are considering going a completely different tone, such as Blond to Auburn, you will want to do it in stages so that you can get used to the color change gradually.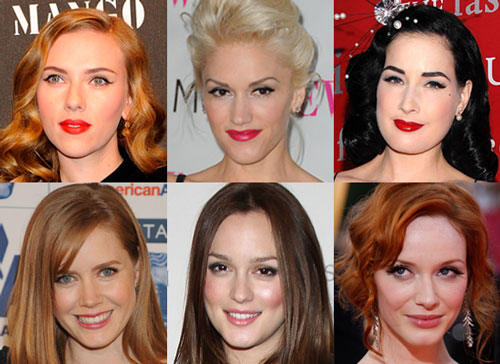 Many people wear a lighter tone in the summer and a darker one like Auburn in the winter. But, this tint requires a bit of maintenance. Red and Auburn colors will fade and get brassy if they are not maintained. When you decide to go Auburn, you will want to get shampoo that is made for hair colored in this tone. If you are getting red highlights with the color, you will want to use a shampoo that is made for red hair.
Skin tone will play a big role in which Auburn colors will look best on you. Talking to a colorist about the best color for your skin tone will help you to make the best coloring decision. This person has experience and expertise in colors and the kind of dyes that will enhance both your skin tone and hair style.
When deciding on the new color, you will also want to think about new make-up. Many people change their hair appearance but forget that the makeup they use may not match the new hair color. When a person is a light blond, they tend to wear foundation that has red in it so that they look healthy. However, a foundation with a red base worn with an auburn tone can make you look unnaturally pink or sunburned.
New eye makeup will also be needed. The colors that bring out the eyes with a dark color or a blond, will make the eyes look smaller when worn with Auburn. This tint is going to draw attention to your eyes first and then your face. You will want to select makeup that will enhance your eyes and face.